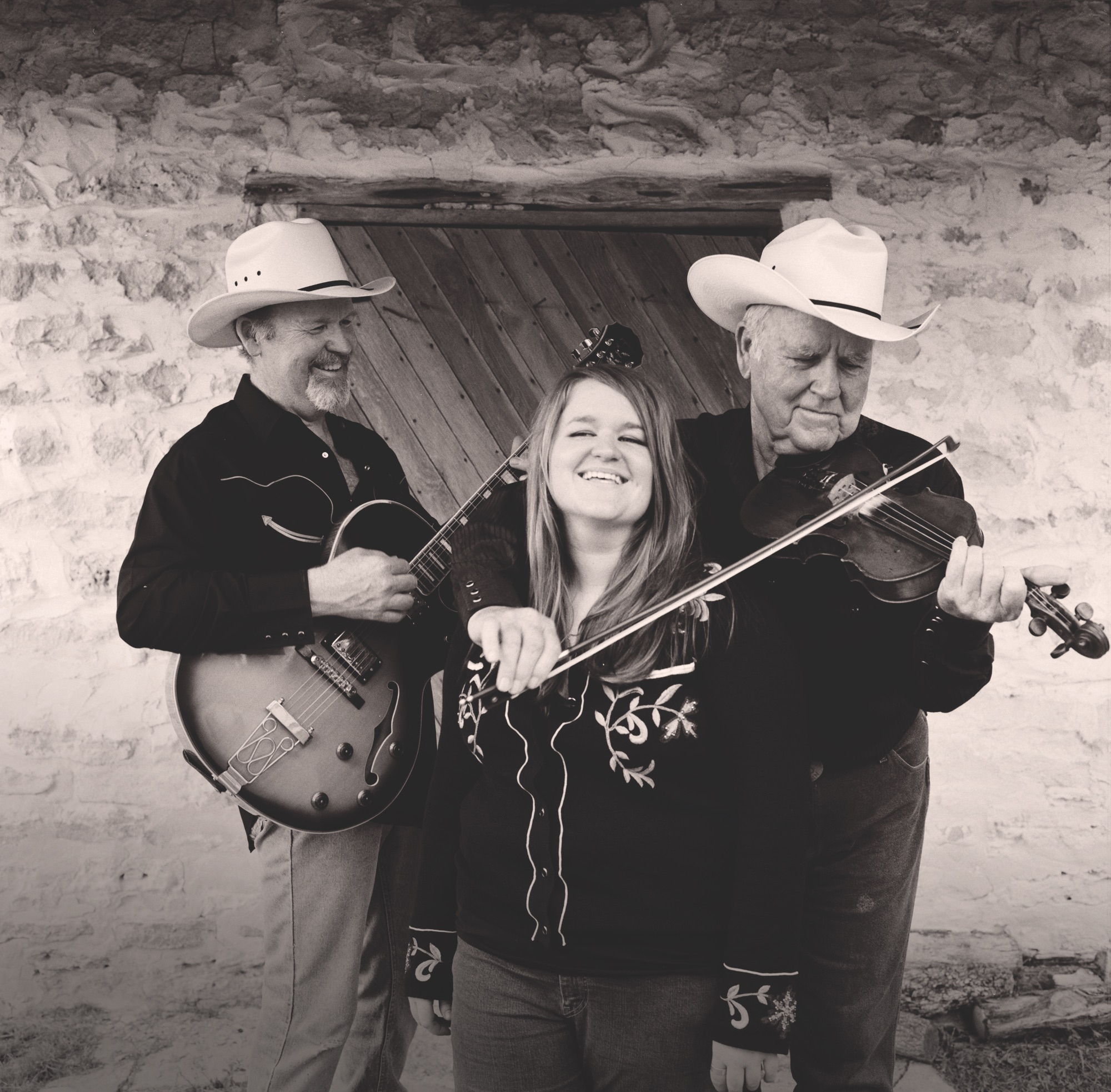 The Gimbles is comprised of the second and third generations of legendary Texas music family.  Dick is the son of the iconic Johnny Gimble - Johnny is considered to have been the finest fiddler to ever play with Bob Wills, the King of Western Swing.  Playing alongside the elder Gimble for five decades, Dick accessed the kind of musical knowledge and nuance that only that kind of intimate relationship can impart.  Third generation Emily has continued the tradition by playing actively with both over two decades but also working with her contemporaries to recharge the music.  
The Gimbles is a mix of Western Swing, Swing standards from the 30's & 40's, some honky tonk and country blues, and a healthy sampling of Johnny's own beloved compositions.  Emily and Dick perform as a duo, but also as a trio with one of Johnny's notable disciples, including such accomplished fiddlers as Wes Westmoreland, Jason Roberts, Randy Elmore, Katie Shore, and Warren Hood. 
Dick has been a music professor at McLennan College for 37 seven years.  He has also conducted hundreds of workshops on swing music: improvisation, rhythm section, record production, etc.  With his father he pioneered the Johnny Gimble Texas Music Camp.  Emily has taught vocal workshops at music camps and festivals throughout the country.  A residency with The Gimbles could range from workshops like those described above or weeklong community-wide series of education presentations mini-performances.